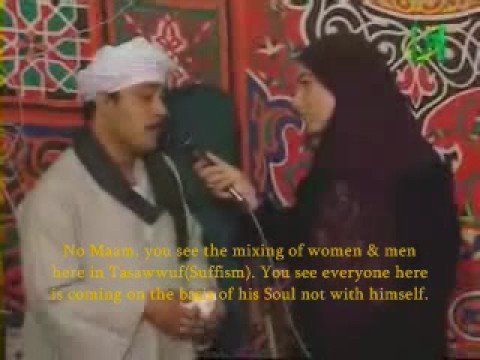 some will reply saying this is not sufism it has nothing to do with it bla bla bla, do you ever read/hear/see any of the so called "true" sufis of today coming out in public refuting such acts? because the dancers in the clip are doing it in the name of sufism, so where are the "real" sufis? the truth is, sufis of today do it and even if they do not do it they approve of it and find nothing wrong with it...
and this practice in the video clip is widespread among sufis.........bottom line is, beware of sufism......be content with Qur'an, Sunnah & the way of the Sahabah and the Salaf.....
show me where did any of the 4 Imams dance like that, that too with women!!! and they call it Islam!!!!