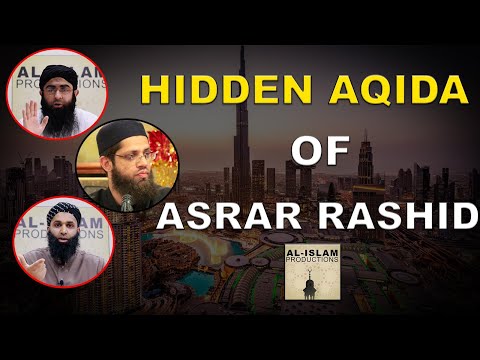 Skip to 59:00.
"You know people's misunderstanding about Barelvism is that it's about Rasulullaah(saws), and I will make a separate one (video) on this. Ahmad Ridha Khan in Hadaya ki Bakshish he talks about Shaykh Abdul Qadr al-Jilani(rah) who was a pious person,
but they literally worship him.
(Speaks Urdu..) From Allah to Muhammad(saws) to you O' Abdul Qadr al-Jilanee: "You've got control of the Heavens and the Earth!". La Howla wa la Quwatta illa Billah. This is basically opening the door..(to Kufr and Shirk)"
Then comes the video of Asrar Rashid sitting on a boat in the middle of the ocean with the subtitles:
"O Abdal Qadir! Give us something for Allah's Sake"
(Shaykh Abdul Qadir Jilani RA is buried in Baghdad. Asrar calls out to him from Africa)
"Why you calling Abdul Qadr when you can call al-Qadirya? Anyway carry on. Astaghfirullah.."
I could have swore I heard them speaking about the Istigatha debate between Asrar Rashid and Abdur Rahman Hassan. From what I remember they were siding with Ustadh Abdur Rahman and said they would make a video clarifying Asrar's mistakes.